Baritone Thomas Jones has appeared with orchestras, opera companies, choral ensembles and on recital series throughout North America, Europe and the West Indies. Richard Buell of The Boston Globe calls the vocal and stage presence of Thomas Jones "irresistible". Anthony Tommasini of The New York Times proclaims that Mr. Jones sings "with plush sounds and musical vigor".
Solo engagements include Santa Fe Symphony, The Los Angeles Chamber Orchestra, San Francisco's Philharmonia Baroque Orchestra, Boston's Handel & Haydn Society, The Apollo Chorus of Chicago, The San Francisco City Chorus and Orchestra, The Vancouver Chamber Choir and The Canadian Broadcast Orchestra, The Phoenix Bach Choir, The Phoenix Chamber Orchestra, New York's St. Cecilia Orchestra, Baltimore Choral Arts Society, The Pacific Chorale and The Pacific Symphony in Southern California, The Louisville Bach Society at The Kentucky Center for the Performing Arts, The Masterworks Chorus and Orchestra of Washington, DC, The Northeastern Pennsylvania Philharmonic Orchestra, The Bucks County Choral Society and The Philadelphia Festive Arts Orchestra under conductor Robert Page.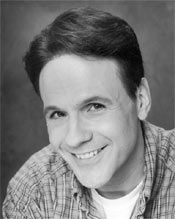 Festival appearances include Saratoga Performing Arts Center, Berkshire Choral Festival, The Shenandoah Valley Bach Festival, Great Waters Music Festival and Monadnock Music. Opera companies include Boston Lyric Opera, The Harrisburg Opera Company of Pennsylvania and Opera New England. In the Boston area, appearances include The Pro Arte Chamber Orchestra, Boston Civic Orchestra, The Back Bay Chorale, Coro Allegro, The Worcester Symphony, The Nashua Symphony, The Masterworks Chorale, and Cape Cod Symphony.
Mr. Jones has appeared with well over 150 choruses throughout The USA, appearing under the baton of notable maestros such as Christopher Hogwood, Nicholas McGegan, Thomas Dunn, John Alexander, Jon Washburn, Daniel Beckwith, Joel Revzen, Robert Page, John Oliver, Tom Hall, Gerald Mack, Jung-Ho Pak, and Stephen Simon.
In the summer of 2000, Mr. Jones sang a concert tour of Denmark, Sweden and Norway, including performances at Tivoli Gardens in Copenhagen.
Thomas Jones was a semifinalist in the International Bel Canto Foundation Vocal Competition and a semifinalist in the New York Oratorio Competition.